Only 17 When One Play, One Block, Took His Life.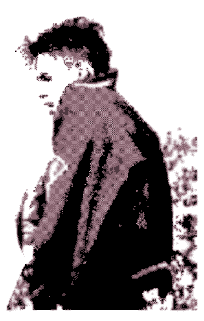 The story of Allan Shafer and his sudden death in 1944 is hard to find — even on the Internet. Perhaps once his number 83 jersey has been officially retired (Nov. 2006), more will be known. But I highly doubt it. A death on the gridiron is something that organized football programs would rather not remember, particularly in much depth.
Local boy made good, recognized quickly for his talent. Allan Shafer graduated in June 1944 from Madison West High School and enrolled for the fall at the University of Wisconsin-Madison. He was still 17, at a time when college freshmen were eligible to play varsity football. If they were good enough.
Starter and Captain the First Time Out. Shafer was good at a time when the Badgers needed a quarterback. World War II depleted most of the veterans from the 1943 team (which only won a single game) and made for a UW team with a high number of 17-year-olds. Yet, Shafer not only made the team, he earned the privilege of being the Badger starting quarterback — and being named the team captain, no less. A heady accomplishment and honor for one so young.

All the more incredible, perhaps, was that Shafer didn't play quarterback in high school, and wasn't even in the backfield—he played center!
A winning start, followed by losses and tragedy. The 1944 grid campaign got off to a successful start for Shafer and the rest of his Badger teammates, winning the opener 7-6 against Northwestern and a 21-2 shellacking of Marquette. Tough losses followed, first to Big Ten champ Ohio State and then 28-13 to Notre Dame, where Shafer sustained a head injury, and was sidelined for the next two games against Great Lakes and Purdue.
Success should not be fatal, but one play would make it so. Then, with a crisp fall day on November 11, 1944 marking the quarterback's return to the lineup, an encounter with Big Ten rival Iowa would prove to be Allan Shafer's last.
In those days, it was not uncommon for the quarterback to help block after he pitched out to one of his backs. Despite being young, lean and lanky, Allan Shafer was no different. On one play well into the game, Shafer pitched out to fullback T.A. Cox and proceeded to look for someone to block. The crowd watched Cox be pursued and gang-tackled by the Iowa Hawkeye opposition. But when 21 players on the field got up and began moving back to huddle for the next play, one was laid flat and seemingly unconscious on the field: Allan Shafer.
A violent blow. Not much is archived about the game, other than Wisconsin won 26-7. But it was recorded that Shafer was felled by "a violent blow." No online data records who laid the block. And only that blocker knows whether the block was malicious by intent. And, in football, it apparently makes little difference: some players get away with aggression on the field that would land them in jail off.
Whether this block was one of those "criminal intent" blocks is not a matter of record. Perhaps that Iowa defenseman took that knowledge to his grave, and perhaps he was even tormented by the struggle of whether to deny his role in a young man's death or to shake it off, and casually dismiss it as "part of the game." Which it really should never be.
After the play, a couple of Shafer's teammates helped him get up and walk back toward the bench. He reportedly made it to the sideline, then collapsed in a heap. A police ambulance rushed Shafer to Wisconsin General Hospital in downtown Madison, where he died later that evening. An autopsy performed by university pathologist Gordon Ritchie concluded that Shafer's death was the result of pulmonary edema (a hemorrhage of the lungs) caused by a "violent blow." (According to teammate and friend, Richard Botham, Shafer's parents later told him that their son died of a ruptured bronchial artery, the strong bleeding from which caused his lung to collapse).
A promising life, a promising career, ended by one play. By one "vicious" hit, a block that should have never been so forceful as to wound, much less kill.
To this day, we know too little about that game. About the young, promising life of Allan Shafer. And about the Iowa player who landed that fatal blow and how he dealt with the knowledge of what he did.
... An ExalterNet Tribute, 2006